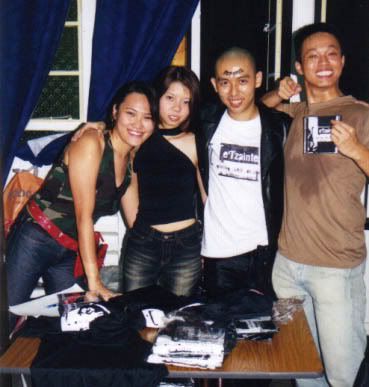 It was our very first underground screening. An unofficial private screening on 26 October 2001. Just a few weeks after September 11, I remember. In a classroom of the legendary Substation in Singapore, we played the first edit of [e'TZAINTES] using a VCD player on TV. The version of [e'TZAINTES] we screened that night had really bad sound. We even used copyrighted music for the film. Rage Against the Machine / Marilyn Manson, and screened a video footage of Amizadai (in Australia) saying hi to the audience. for this, we invited cast, crew and friends, who in turn invited their friends. We sold T-shirts.




The screening was packed. Many people came and there's no way everybody could fit into this classroom to crowd around a TV. The audience made it happen. They started stacking chairs.


So that more people could come in and sit on the floor. It was amazing. You can see in the picture that the classroom was really stuffy, but the people who came didn't mind. That was the spirit.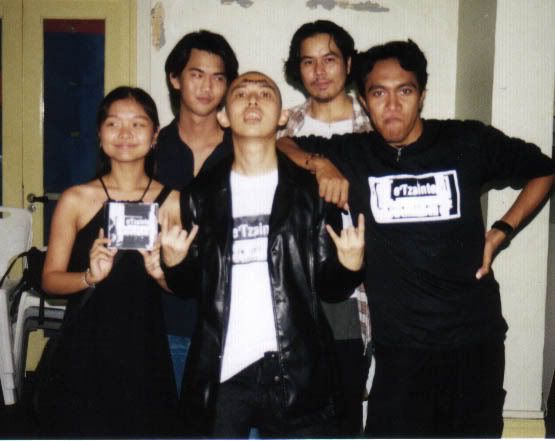 Jaki (@ashangel), Keith (shade), Tzang, Wolf and soon-to-be-warrior musician Armen.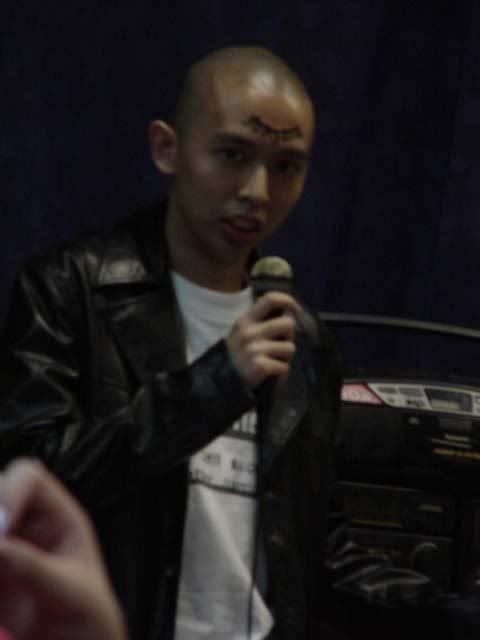 Giving a speech before the show.
To mark the end of two years of work, I shaved my head.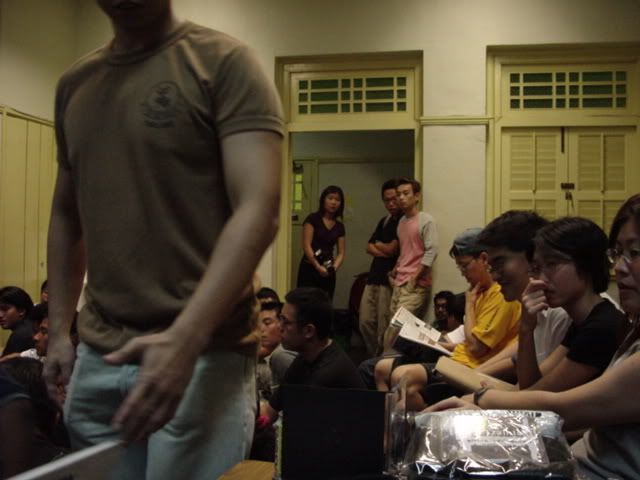 A packed classroom @ The Substation from once upon a time, with folks overcrowding and choosing to sit on the floor.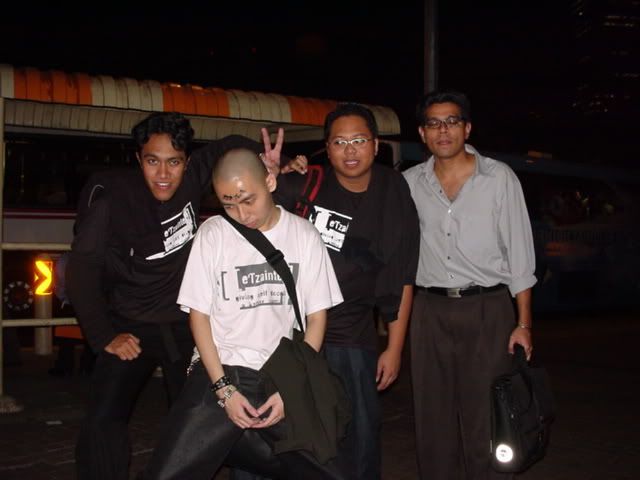 The angels and the saintes - Armen, Tzang, Sukaimi and the remarkable Richard (Ah Hock). October 2001.